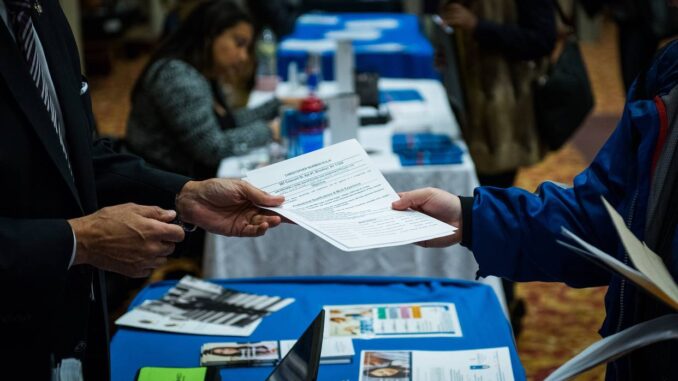 Reprinted from The New York Times by the Associated Press on Match 30, 2017.
Fewer Americans sought unemployment benefits last week, evidence that the US job market remains healthy.
THE NUMBERS: Weekly applications for unemployment aid dropped 3,000 to a seasonally adjusted 258,000, the Labor Department said Thursday. The four-week average, a less volatile measure, rose to 254,250.
The number of people receiving benefits rose 65,000 to 2.05 million. Yet that figure is down 5.7 percent from a year ago.
THE TAKEAWAY: Applications are a proxy for layoffs and have remained below 300,000, a historically low level, for 108 weeks. That's the longest such stretch since 1970. …