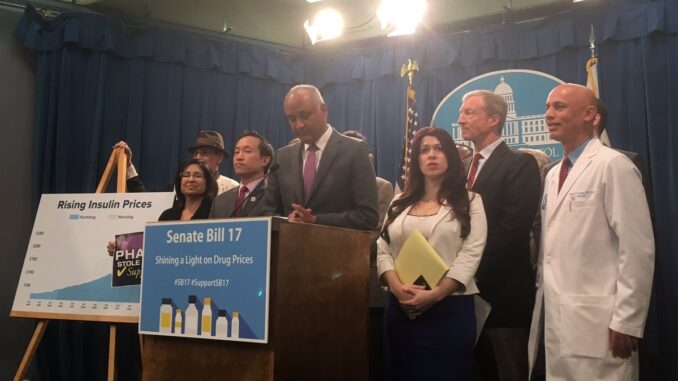 Reprinted from The Los Angeles Times by Melanie Mason on March 15, 2017.
California Democrats, labor unions, health insurers and consumer advocacy groups — along with newly joined backer Tom Steyer, the billionaire activist — are restarting their effort to shed more light on prescription drug prices after a similar measure sputtered last year.
State Senator Ed Hernandez (D-West Covina) unveiled his new bill at a Capitol news conference Wednesday. He said the legislation would curtail the "arms race of profit generation" by the pharmaceutical industry by requiring manufacturers to give 90 days' notice to purchasers before significantly increasing a drug's price.
The proposal, SB 17, also would require health plans to release data on drug purchasing trends, including the most prescribed and most expensive medications. …