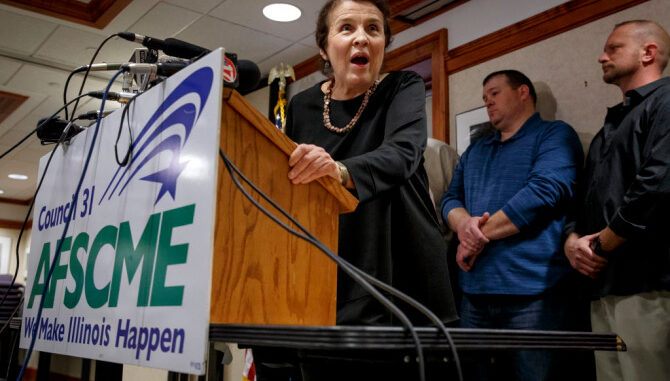 Reprinted from The Chicago Sun Times by Tina Sfondeles on March 3, 2017.
Illinois' largest employee union on Friday notched a win in its war with Governor Bruce Rauner after an appellate court put on hold a declared impasse in negotiations to reach a new contract.
The ruling effectively stops Governor Rauner from being able to implement the state's final contract offer — and it puts the brakes on the potential for state workers to strike. An appellate court must now rule on whether an impasse exists, and that could take months.
The 4th District Appellate Court granted The American Federation of State, County and Municipal Employees Council 31's request to put on hold the impasse that was declared by the state's labor board.
Roberta Lynch, AFSCME Council 31's executive director, said in a statement she's now urging Rauner to return to bargaining in "good faith" to reach an agreement. …