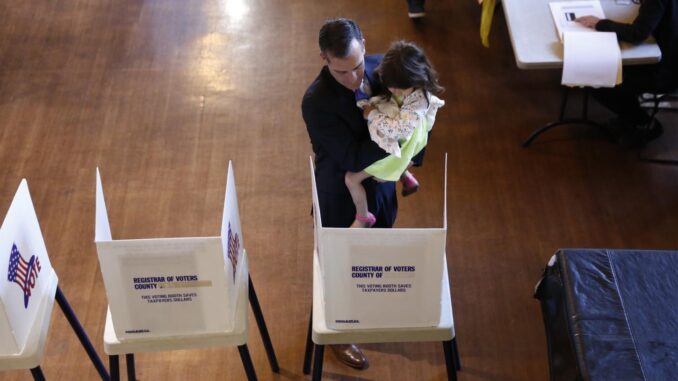 Los Angeles voters offered a strong endorsement Tuesday to policies that have brought denser development and a more urbanized lifestyle to a city once famous for its tracts of tidy single-family homes.
Mayor Eric Garcetti, who has championed greater development in Hollywood, downtown and other parts of the city as well as expanded mass transit service, was easily reelected while Measure S, a slow-growth measure pushed by people opposed to some of Garcetti's development policies, was voted down.
Along with development and crime, homelessness is one of L.A.'s most pressing issues.
And Tuesday's Measure H vote seemed to indicate voters are willing to put money behind solutions.
The quarter-cent sales tax increase in Los Angeles County to fund anti-homelessness measures appeared to earn the two-thirds majority needed for passage early Wednesday, Measure H would generate about $355 million annually for homeless programs over 10 years, backers say. The tax increase would raise the sales tax rate to 9% across most of Los Angeles County and up to 10% in a few communities. …
LA Times 3/8
Reprinted from The New York Times by the Associated Press on March 8, 2017.
Los Angeles Mayor Eric Garcetti claimed a second term, easily trouncing 10 little-known rivals in an election with a tiny turnout but potentially major implications for the nation's second-largest city.
The 46-year-old Democrat, whose campaign benefited from an improved economy, won 81 percent of about 250,000 votes cast in Tuesday's election. Mitchell Jack Schwartz was a very distant second with 8 percent.
Garcetti's huge margin of victory allowed him to avoid a runoff in May. …