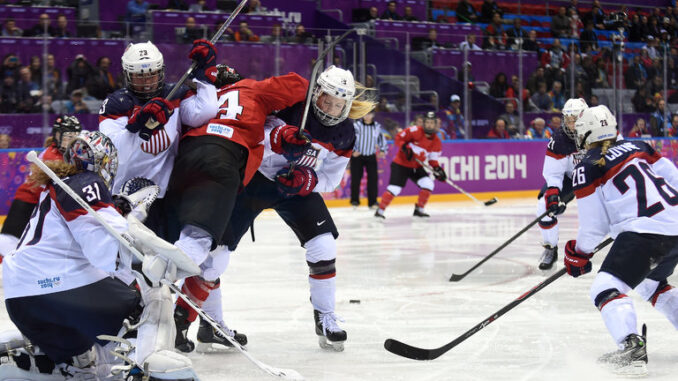 Reprinted from The New York Times by the Associated Press on March 18, 2017.
The wage dispute between the United States women's hockey team and USA Hockey took another turn as the two sides traded barbs about the status of their talks.
USA Hockey said it was contacting players' representatives in an effort to resolve the dispute and posted the cost of players' demands on its website. Players have threatened to boycott the world championship unless significant progress is made toward a labor deal.
USA Hockey said the demands would exceed $8 million in an Olympic year and $5.7 million in a non-Olympic year. Players called that information "patently false."