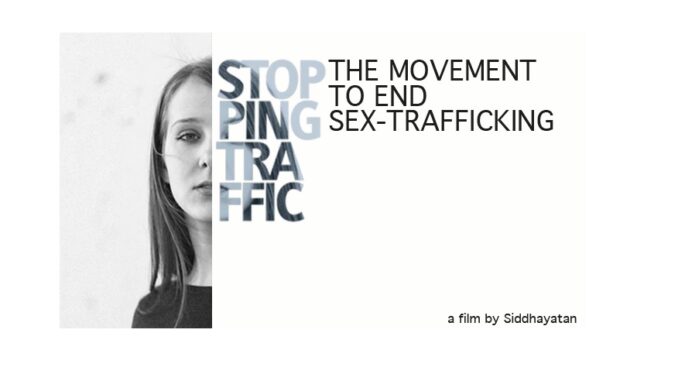 Reprinted from The New York Times by the Associated Press on March 6, 2017.
A new documentary is spotlighting human trafficking across the globe, with a focus on the grassroots activists trying to end the scourge.
Stopping Traffic premieres at the Global Cinema Film Festival in the Boston suburb of Belmont on March 11.
The film is the first by Sadhvi Siddhali Shree, a 33-year-old Jain monk, Iraq War veteran and child abuse survivor who intends to distribute it free of charge to universities, nonprofits and government agencies.
The film, which was financed through online donations, comes as President Donald Trump is promising to bring the "full force and weight" of the US government to combat human trafficking. He says he will order the departments of Justice and Homeland Security to closely examine the resources they're devoting to the issue. …