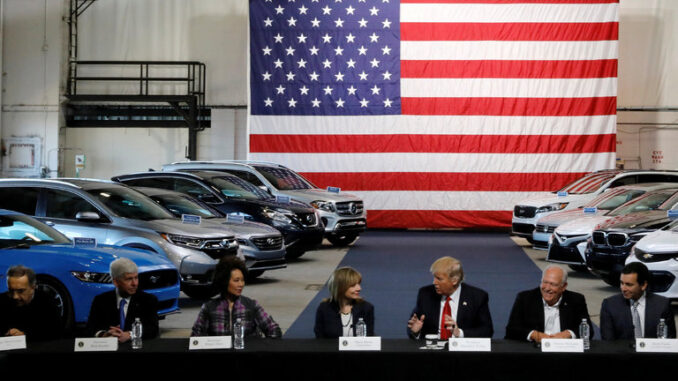 Reprinted from The New York Times by Bill Vlasic on March 28, 2017.
In a move that drew praise from President Trump, Ford Motor said on Tuesday that it would invest $1.2 billion in three Michigan facilities as part of a larger effort to increase the production of American-made trucks and sport utility vehicles.
Ford, the second-largest domestic automaker, said the investments would support a manufacturing shift from small cars to pickups and S.U.V.s at one assembly plant, and add or preserve 130 jobs at an engine factory.
The company informed the White House of the move Tuesday morning, prompting an immediate reaction from Mr. Trump. "Big announcement by Ford today," he said on Twitter. "Major investment to be made in three Michigan plants. Car companies coming back to US." …
A portion of Ford's investment was previously agreed to in its labor contract with the United Automobile Workers, but had not been announced. …