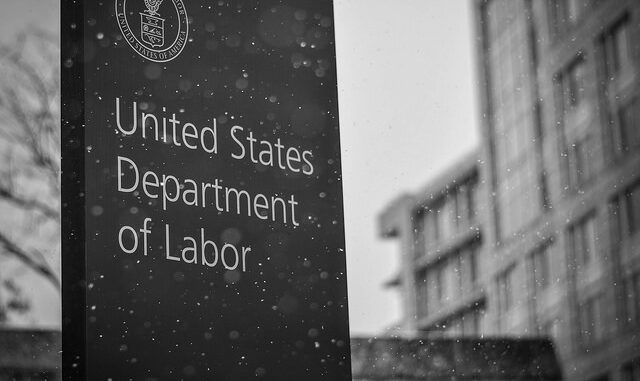 Reprinted from In These Times by Elizabeth Grossman on March 17, 2017.
"The Trump administration's 'budget blueprint' would devastate worker safety, job training programs and legal services essential to low-income workers," writes Elizabeth Grossman in In These Times. "Its cuts include a 21 percent, or $2.5 billion, reduction in the Department of Labor's budget.
"The budget would reduce funding for or eliminate programs that provide job training to low-income workers, unemployed seniors, disadvantaged youth and for state-based job training grants. It eliminates the Occupational Safety and Health Administration's (OSHA) training grants as well as the independent Chemical Safety Board. Also targeted for elimination is the Legal Services Corporation, which provides legal assistance to low-income Americans.
"'Cutting these programs is cutting the safety net for the most vulnerable workers, those striving for the middle class,' said Matt Shudtz, executive director at the Center for Progressive Reform. 'This budget would eliminate training programs for them, the kind of things people need to move up in the world. It is very anti-worker and anti- the most vulnerable workers.' …