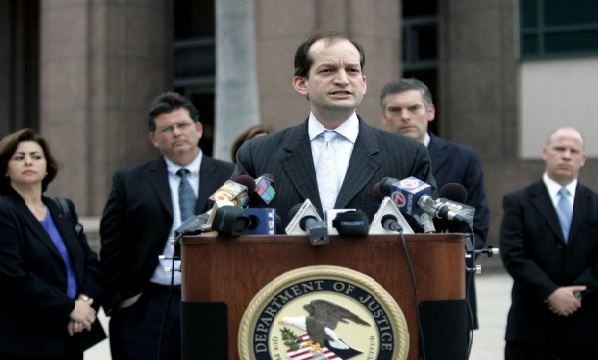 Reprinted from The Hill by Rebecca Savransky on March 12, 2017.
The confirmation hearing for President Trump's pick to head the Labor Department has been rescheduled for later this month.
A spokesman for Senator Lamar Alexander (R-Tennessee), the chairman of the Health, Education, Labor and Pensions Committee (HELP), announced Sunday that the Wednesday hearing for Alexander Acosta has been delayed.
"Because Chairman Alexander will be joining President Trump in Nashville on Wednesday, Alexander Acosta's confirmation hearing will be rescheduled," the spokesman said. "… The Executive Session for committee members to vote on Acosta's nomination will be scheduled for the following week." …