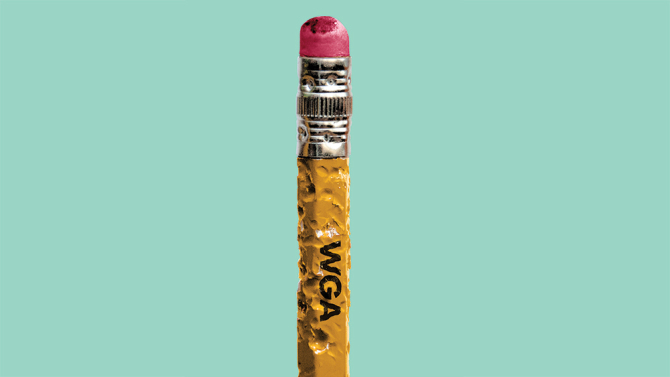 Reprinted from Variety by Cynthia Littleton on March 27, 2017.
Hollywood's blood pressure is rising. The decision unveiled Friday night by the Writers Guild of America to seek a strike authorization vote, following two weeks of contract talks with the major studios and networks, has the industry on edge about the prospect of a work stoppage.
The WGA West's board of directors is expected to vote Monday night on the negotiating committee's request for a strike authorization vote. The WGA East's governing council is expected to consider the matter on Tuesday. If approved, which seems likely lest the guilds' leaders appear divided, the ballots could be out by next week. As of Monday, there was no date on the calendar for the sides to resume talks.
A strike authorization vote doesn't mean the writers will immediately walk, but it does enable the boards of West and East to call for a strike against the Alliance of Motion Picture and Television Producers companies after the current Minimum Basic Agreement covering film and TV work expires May 1. Friday's announcement marks the first time the WGA has sought a strike authorization against the AMPTP since 2007, the last time scribes hit the picket lines.
There's been a short runway for strike talk this time around compared to the environment a decade ago, when the guild spent more than a year organizing and educating members on the issues at hand. This time around, the studios have had far less notice to stockpile scripts, which means the pipeline of product would shut off that much faster in many cases. Even TV shows with a season's worth of finished scripts would be hard-pressed to complete production without showrunners on the job. …