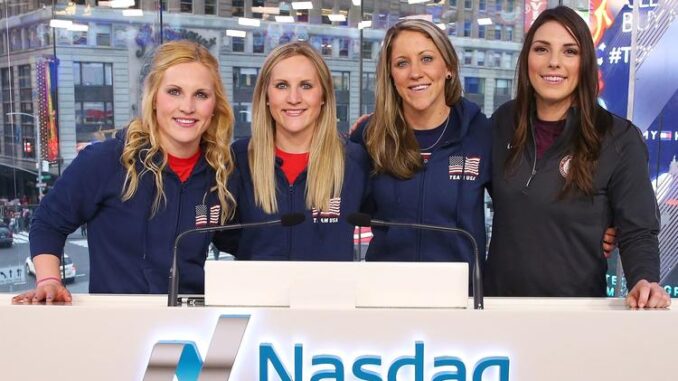 Reprinted from The New York Times by the Associated Press on March 20, 2017.
USA Hockey and the women's national team say their marathon meeting Monday was productive and they hope to have an agreement this week that will end their ongoing wage dispute and avoid a boycott of the upcoming world championships.
The sides met for more than 10 hours Monday in Philadelphia and will continue discussions later this week. Players announced last week they'd boycott the upcoming world championships in Plymouth, Michigan, unless significant progress was made toward a labor agreement.
USA Hockey and players released statements Monday night saying they hoped a deal would be reached in time for the tournament, which begins March 31. …
Reprinted from The Los Angeles Times by David Wharton on March 20, 2017.
Top players from the US women's hockey team are meeting with USA Hockey officials for last-minute talks that could end a planned boycott of the upcoming world championships.
Captain Meghan Duggan led a contingent that included Hilary Knight and twins Jocelyne Lamoureux-Davidson and Monique Lamoureux-Morando to a meeting at their lawyers' office in Philadelphia on Monday.
A spokesman for the athletes said they had no comment as of midday.
The two sides have been negotiating for more than a year over compensation for players and support for the women's program as a whole, including funds for travel, staff, equipment and junior development. …