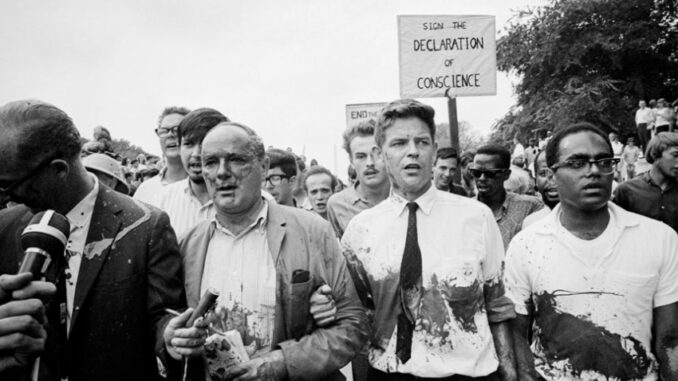 Reprinted from In These Times by Moshe Marvit on March 20, 2017.
"Shortly after Donald Trump's election, I traveled to Niles, Ohio, a small, struggling city on the outskirts of Youngstown, part of what's known as Steel Valley—though the industry has been in decline for decades," writes Moshe Marvit in In These Times. "The story of America's steel mill closures, starting in the 1970s, is well known. Less known is the way that workers and communities in Youngstown, and later Pittsburgh, fought to keep the mills open—and almost succeeded.
"Led by area ministers, unions, community groups, and professor-turned lawyer Staughton Lynd, workers developed a plan to take control of the Campbell Works plant, modernize it, and work it as a cooperative, aptly named Community Steel. They raised millions of dollars and developed a workable business model that required almost $250 million in federal loan guarantees—a large sum, but within the government's budget. A whole region's destiny hung in the balance. At the last minute, the Carter administration, with the president's blessing, had a change of heart and turned down the loan guarantees.
"Lynd still lives in Niles, and it was him I went to visit. I met with him in his basement—because all important business in Pennsylvania and Ohio takes places in basements—to get his take on the current political moment. Lynd has fought many battles that pitted the seemingly powerless against the powerful, and while he's seen some victories, he is no stranger to defeats. …