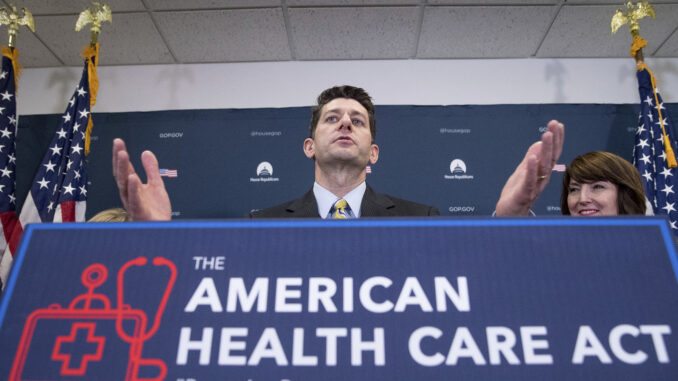 Reprinted from The Washington Post by James Hohmann on March 28, 2017.
Paul Ryan promised his donors Monday that he will keep pushing to overhaul the health care system this year, despite his failure last week. But in the 19 states that never expanded Medicaid under the Affordable Care Act, the calculus has quickly changed.
A lot of state legislators, including Republicans, are putting more stock in what the Speaker said Friday, that Obamacare will be the law of the land for the foreseeable future.
The bill that was being considered in the House would have phased out the expansion under the 2010 law, which has already grown the Medicaid rolls by more than 11 million people. It could have left states holding the bag over the next couple of years.
With Obamacare repeal less likely, opponents of expansion in the states have just lost their best argument.
— The Kansas Senate voted Monday night to expand Medicaid, which would mean coverage for 150,000 currently uninsured Kansans. Senators cleared a procedural hurdle by a vote of 25-13. There will be a final vote Tuesday. Republican Governor Sam Brownback has signaled a likely veto, but he's also expected to soon get appointed to an overseas posting by President Trump. So the legislature might be able to try again soon. …