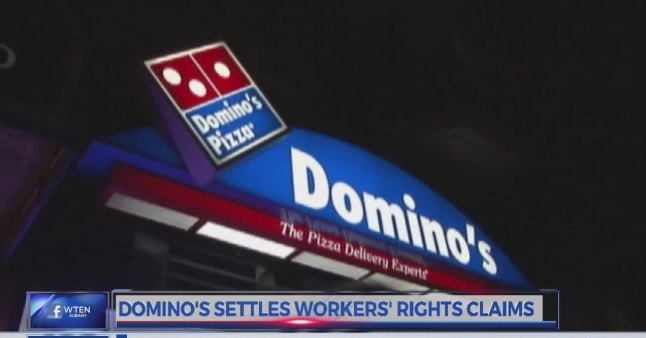 Reprinted from The San Francisco Chronicle by the Associated Press on March 10, 2017.
State officials say they've reached settlements with the owners of 10 Domino's Pizza shops in New York who were accused of violating labor laws.
Attorney General Eric Schneiderman announced Thursday that the settlement reached with three franchisees totals $480,000 in restitution to hundreds of workers at Domino's stores in Manhattan, Westchester, Nassau County and Montgomery County in the Mohawk Valley.
Schneiderman's office filed a lawsuit against the franchisees and Ann Arbor, Michigan-based Dominos last May, alleging the companies had violated New York's minimum wage and overtime regulations by underpaying hundreds of employees. The franchisees will be dismissed from the lawsuit as part of the settlement. …