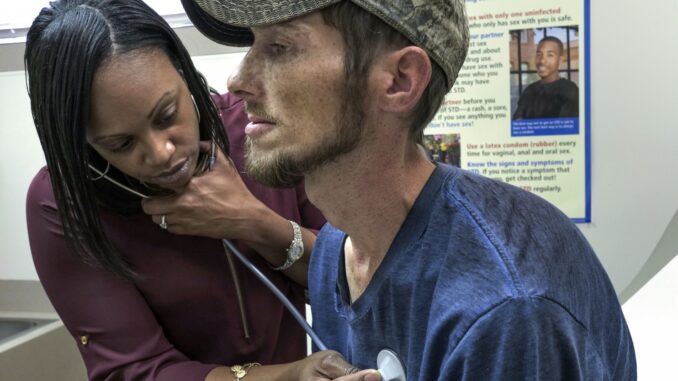 Reprinted from The Washington Post by Jessica Contrera on March 11, 2017.
Another morning, another list of patients and problems in the hands of 35-year-old Keisha Saunders. Diabetes, depression, heart disease. Robert needs lower blood pressure. Buffy needs prescriptions filled. Mary needs to lose 50 pounds, so she can get what she really needs, a new hip.
Again, the list extends to the bottom of Keisha's notepad, as it has so many days since the Affordable Care Act mandated that everyone have health insurance. Unlike in Washington, where health care is a contentious policy debate, health care where Keisha is a nurse practitioner is a daily need to be filled. The high rates of chronic diseases in McDowell County have made it the county with the shortest life expectancy in the nation.
It's also a place that voted overwhelmingly for President Trump, whose promise to repeal the ACA will soon affect nearly every patient Keisha treats at the Tug River health clinic in Northfork, including the one waiting for her in exam room No. 2. …