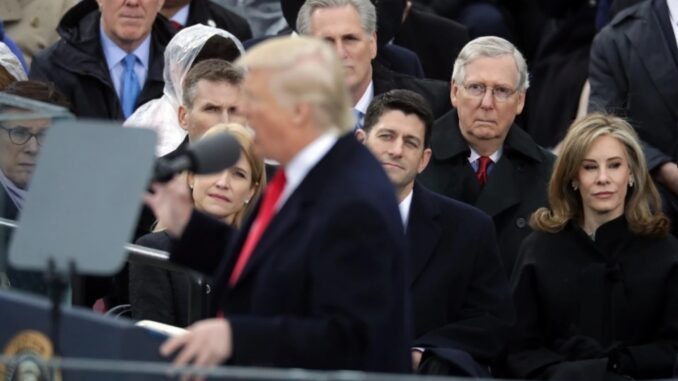 Reprinted from The Wall Street Journal by Max Ehrenfreund on March 18, 2017.
Republicans moved to require able-bodied, poor Americans to work in order to receive publicly funded health insurance through Medicaid on Thursday, advancing a long-held goal of conservative reformers.
These work requirements address a common concern of policymakers around public-assistance programs: that the poor will not look for work, because if they earned more, they might no longer be poor enough to qualify for help. Additionally, for Republicans and many Democrats, work requirements are a matter of fairness.
"When Medicaid was created, it wasn't intended to become an entitlement for able-bodied adults," said Representative Gary Palmer (R-Alabama), introducing the proposal to include Medicaid work requirements in Republicans' health care bill. …
Republicans Plan to Make You Pee in a Cup for Your Unemployment Benefits
Reprinted from The Daily Kos by Laura Clawson on March 20, 2017.
"Last week, Congressional Republicans pushed through a measure undoing Obama-era rules for when states can drug test applicants for unemployment insurance," writes Laura Clawson in The Daily Kos. "But it seems House Speaker Paul Ryan wanted to save it in order to make a splash when Donald Trump signs it this week, because stigmatizing jobless workers is always worth more attention in his book.
"There are so many problems with this. As a letter from nearly 50 civil rights, criminal justice, faith, and labor organizations points out, there are already measures in place to prevent drug users from getting unemployment benefits—for instance, someone whose firing had anything to do with drug use is not eligible for benefits in 'virtually all' states, and six states 'have passed legislation equating a failed or refused pre-employment drug screen with refusing suitable work.' Drug testing unemployment applicants is also a waste of public money, since repeated experience has shown that very few people will be screened out by the tests. …