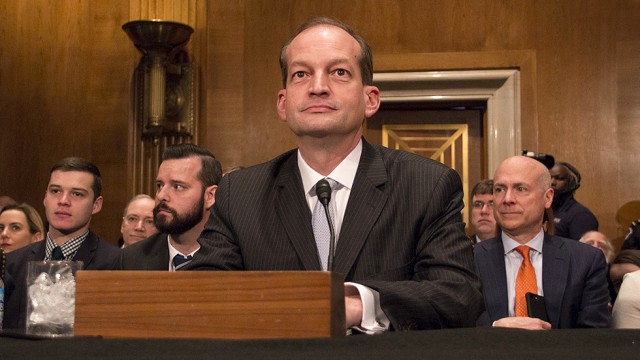 Reprinted from The Hill by Tim Devaney on March 30, 2017.
President Trump's Plan B on labor cleared a key Senate hurdle Thursday.
The Senate Health, Education, Labor and Pensions Committee voted 12-11 along party lines to send Labor secretary nominee Alexander Acosta to the floor for final approval.
Trump picked Acosta after his first choice, restaurant executive Andrew Puzder, withdrew himself from consideration in February amid questions about how his restaurant chains treated workers, why he had for years employed an undocumented immigrant as a housekeeper and accusations from his ex-wife that he physically abused her.
Acosta, a former member of the National Labor Relations Board (NLRB), is seen as an easier sell because he has experience in the field and has been confirmed by the Senate on three separate occasions. …