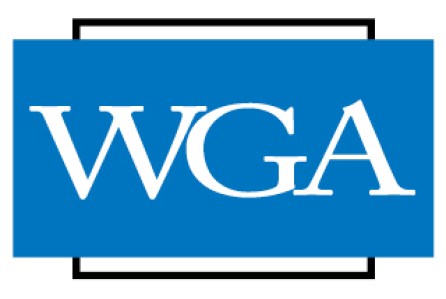 Reprinted from Deadline Hollywood by Dominic Patten on March 13, 2017.
The beginning of negotiations on a new contract between the WGA and the Alliance of Motion Picture & Television Producers started off strained Monday – to put it politely.
The WGA is the second big Hollywood union to talk with the producers this contract season. Going first as usual, the DGA reached an agreement with AMPTP in December just before the holidays. SAG-AFTRA will be up next, like they were in 2014. …
Reprinted from Deadline Hollywood by David Robb on March 14, 2017.
Whenever you see TV writing credits in which two names are separated by an ampersand, it means they're working as a team. In many cases, it also means they're each working for half the guild minimum. That 2-for-1 deal is one of the WGA's major bones of contention in its ongoing negotiations for a new film and TV contract. …
In the run-up to the negotiations, the guild said it wanted to "address inequities in compensation of writing teams employed under term deals for television and new media series." That inequity can be found in the guild's own contract, which currently values two-person teams less than three-person teams.
When two writers working as a bona fide team write a one-hour episode of a TV show, the contract states that together they may not be paid less than the guild minimum — $38,302. That's $19,151 each, which is a great deal for producers, who get two writers for the price of one. …