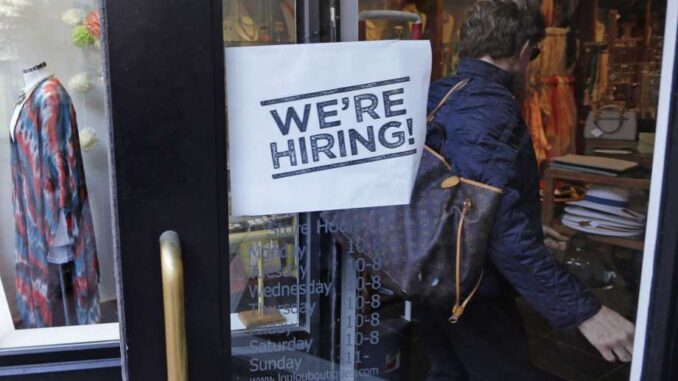 Reprinted from The San Francisco Chronicle by the Associated Press on March 16, 2017.
Employers posted more open positions in January compared with December and the number of Americans quitting jumped, trends that could push up wages.
Job openings rose 1.6 percent in January to a seasonally adjusted 5.6 million, the Labor Department said Thursday . While healthy, openings have fallen 1.5 percent year over year.
More than 3.2 million people quit their jobs in January, the most in nearly 16 years. That is a sign of confidence in the job market, since workers typically quit either when they have another job, or do not but are optimistic they can find one. …
Reprinted from The Wall Street Journal by Ben Leubsdorf on March 16, 2017.
The number of Americans applying for unemployment benefits fell last week and continued to hover at a low level consistent with a healthy US labor market.
Initial jobless claims, a proxy for layoffs across the US economy, declined by 2,000 to a seasonally adjusted 241,000 in the week ended March 11, the Labor Department said Thursday. The decrease matched economists' expectations, and claims for the prior week were left unrevised at 243,000.
"The pattern is consistent with the trend in employment growth remaining strong—more than strong enough to keep the unemployment rate trending down," said Jim O'Sullivan, chief US economist at High Frequency Economics, in a note to clients. …