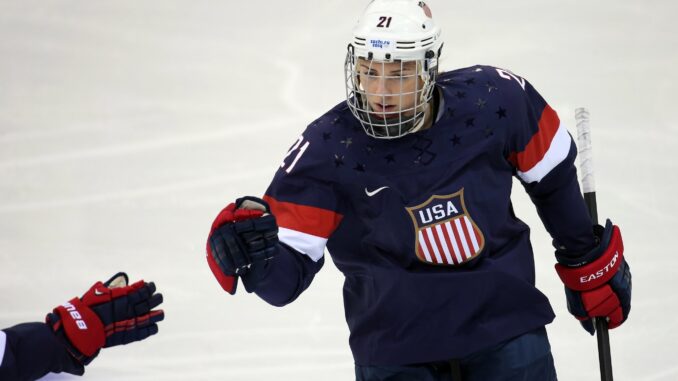 Reprinted from The Washington Post by Scott Allen on March 26, 2017.
The US women's national team, which is planning to boycott the women's ice hockey world championships that begin Thursday in Plymouth, Michigan, over a wage dispute with USA Hockey, received messages of support in recent days from the NHL Players' Association, as well as the unions that represent NBA, NFL and MLB players. On Sunday, Octagon agent Allan Walsh, whose clients include Penguins goalie Marc-Andre Fleury, tweeted that the US men's national hockey team could also boycott the men's world championships in a show of solidarity.
Walsh's report came two days after the NHLPA issued a statement in response to USA Hockey's attempts to find replacement players for the women's world championships.
"It is important that the best American women players be on the ice for the world championship and the notion of seeking replacement players will only serve to make relations, now and in the future, much worse," the NHLPA wrote, in part.
Reprinted from The Chicago Tribune by Stephen Whyno and John Wawrow on March 25, 2017.
As sports organizations and notable hockey figures express support of the US women's team, several players say they rejected overtures from USA Hockey to serve as replacements for the upcoming world championships.
Two players told The Associated Press on Friday that USA Hockey reached out to them to gauge their interest for the worlds, which begin next week in Plymouth, Michigan.
Brittany Ott, a goaltender for the Boston Pride of the National Women's Hockey League, and Annie Pankowski, a junior forward at the University of Wisconsin, said the email from USA Hockey was not an invitation but rather an inquiry about their availability.
"I responded to that email and I said I'm not willing," Pankowski said. …
Chicago Tribune 3/25
Reprinted from Fox Sports by the Associated Press on March 25, 2017.
Many players posted a version of a Jerry Rice quote on Twitter on Friday: "Today I will do what others won't so tomorrow I can do what others can't. I said no to USAH & will not play in the 2017 WC." Not all players who tweeted that message were asked by USA Hockey if they could play.
On Saturday, the NFL Players Association and National Basketball Players Association joined the chorus of support for the players. The NBPA said in a statement it "stands in solidarity with the efforts by the U.S. Women's Hockey Team to secure fair and just treatment for its players."
NFLPA executive director DeMaurice Smith said on Twitter that the organization stands behind their pursuit of fairness and equality. …