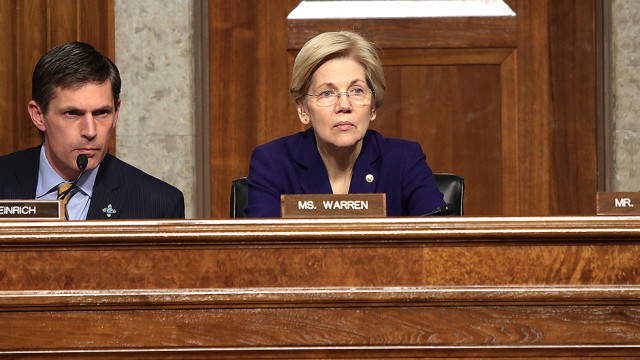 Reprinted from The Hill by Jordain Carney on March 21, 2017.
Senator 
Elizabeth Warren
(D-Massachusetts) is questioning President Trump's pick to lead the Labor Department ahead of a key hearing on the nomination.
Warren is asking Alex Acosta in a 23-page letter to weigh in on myriad policies including if he believes the president should "fully divest" from the Trump Organization and if he would defend an Obama-era overtime rule.
"I am very concerned about the possibility that you will simply fall in line with President Trump's anti-worker statements and policies, which would be disastrous for the millions of American workers who rely on the Department of Labor's enforcement of labor law," Warren wrote.
Acosta is scheduled to testify Wednesday for his confirmation hearing before the Health, Education, Labor and Pensions Committee — of which Warren is a member — but she stressed that the dozens of questions included in her letter are in addition to the ones she plans to ask during the hearing.  …