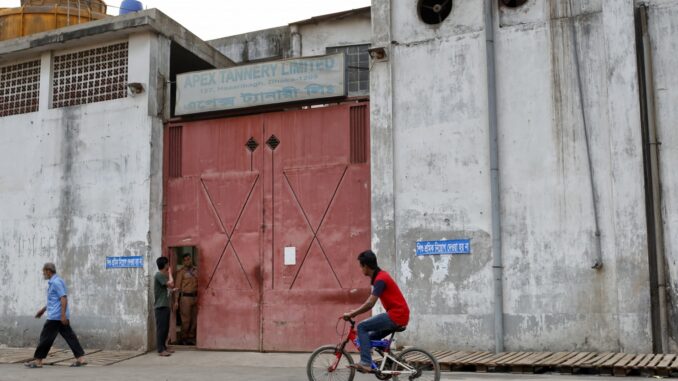 Reprinted from The Washington Post by the Associated Press on March 24, 2017.
Leather made with child labor and under dangerous, polluted conditions in Bangladesh went to factories that produced goods for major US and European shoe and handbag brands and companies, according to a report released Friday by New York-based nonprofit Transparentem. Those named in the report generally said they were concerned about the conditions at the tanneries, but that leather used in their particular products was made elsewhere.
Here's a detailed look at their responses:
___
APEX GROUP
The report says leather from Apex Tannery Ltd. went to Apex Footwear Ltd., which made products for several retailers.
Syed Nasim Manzur, managing director of Apex Footwear and a director at the Apex Tannery, calls Hazaribagh "an environmental disaster" and said they'll soon be closing their plant there. But he said the report is a "smear campaign," allegations of child labor are unsubstantiated, and leather doesn't move between their Hazaribagh tannery and shoe factory. …