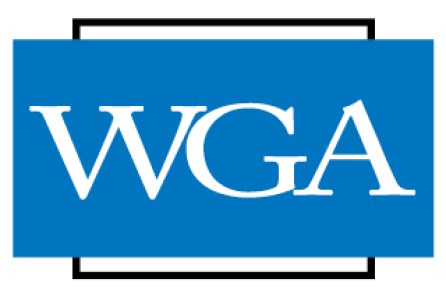 Reprinted from Deadline Hollywood by David Robb on March 23, 2017.
Negotiations for a new WGA film and TV contract are coming down to the wire. The talks, which started March 13, were scheduled to conclude Saturday, though they can be extended if progress is being made. The current contract doesn't expire until May 1, so there's plenty of time to make a deal.
If negotiations stall, however, the leadership of the WGA East and WGA West would most likely ask members for a strike authorization. Such a vote, which would almost certainly be approved, wouldn't necessarily mean there will be a strike, but it would show the companies repped by the Alliance of Motion Picture & Television Producers that writers are willing to strike if they don't get what they want.
In addition to giving the guilds added clout if talks were to resume before the May 1 deadline, authorization would also send a signal to TV producers to start the rush to get as many film and TV scripts finished as possible before a possible strike, as happened back in 2007 when the writers last struck the industry. Such a speed-up would probably first be seen in daytime soaps and episodic shows, which would want to bank as many scripts as possible in advance of a possible work stoppage. …