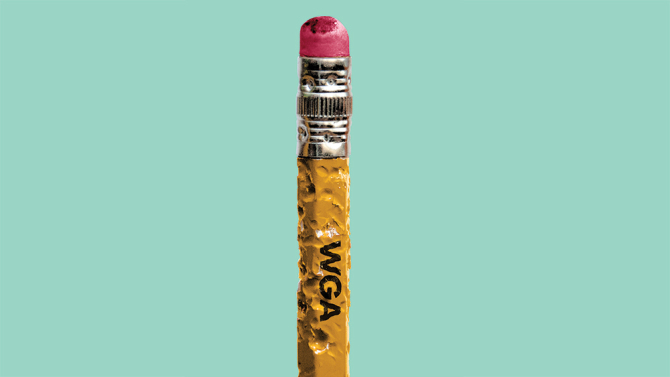 Reprinted from Variety by Cynthia Littleton on March 29, 2017.
The WGA has made it clear that the guild wants to go back to the negotiating table as soon as possible even as it moves to hold a strike authorization vote among its members.
The guild confirmed in a statement to Variety on Wednesday that it is ready to resume talks on a new master contract whenever the Alliance of Motion Picture and Television Producers is ready to meet. Meanwhile, the AMPTP says it has been waiting to hear back from the guild on the next step for the talks.
The sides ended talks last  Thursday after two weeks of bargaining. The current Minimum Basic Agreement covering film and TV work expires May 1.
In response to an inquiry from Variety, the WGA affirmed its goal of resuming negotiations as soon as possible.
"Last Thursday night at 9 p.m. the AMPTP advised the WGA via voice mail that 'we don't see any need to meet tomorrow,' meaning Friday March, 24th, the last day scheduled for negotiations," the WGA said in a statement. "That's their right, and the WGA will recommence negotiations whenever the AMPTP is ready to meet and invites us back." …