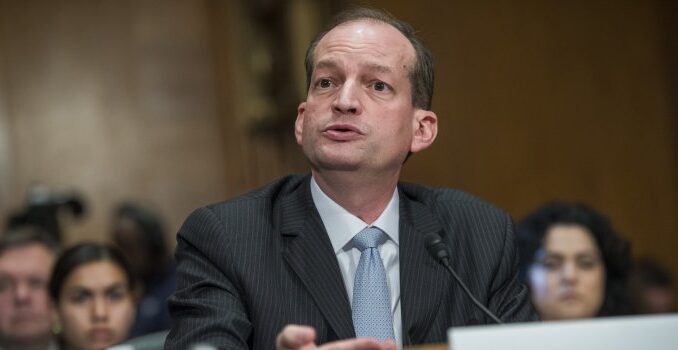 Reprinted from The Wall Street Journal by Eric Morath on April 26, 2017.
The last of Donald Trump's cabinet secretaries could be in place this week after Labor nominee Alexander Acosta passed a key hurdle Wednesday.
A procedural vote cleared the way for senators to consider Acosta's confirmation. A confirmation vote could come as soon as Thursday, meaning President Donald Trump could have all 15 cabinet-level secretaries in place before his 100th day in office on Saturday.
Acosta is expected win confirmation. Republicans control the Senate and no member of that party has voiced opposition. And Senator Bill Nelson, a Democrat from Acosta's home state of Florida, also said he would vote in favor of the law-school dean who has held three previous Senate-confirmed positions during the George W. Bush administration.