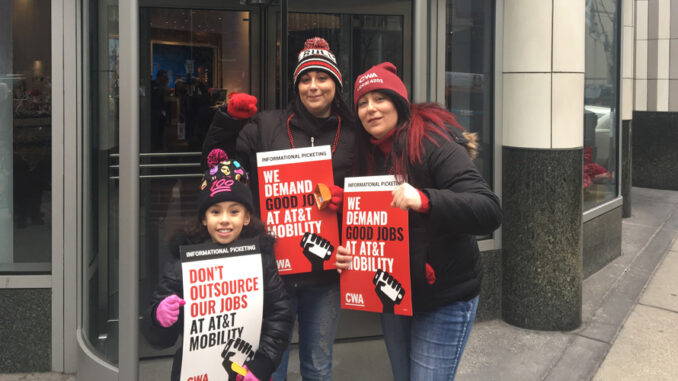 Reprinted from Fortune by Aaron Pressman on April 7, 2017.
As AT&T struggles with several difficult union contract negotiations, the carrier hammered out a deal with 20,000 workers in five states. Part of the agreement includes a commitment by AT&T to hire 3,000 people locally for jobs that have been previously outsourced, mostly overseas.
Employees covered by the new deal—those who work in AT&T's wired telephone, cable, and Internet businesses across Arkansas, Kansas, Missouri, Oklahoma, and Texas—voted to ratify the a four-year contract, AT&T said on Friday. The workers—members of the Communications Workers of America union—include 900 DirecTV employees, who joined AT&T in 2015. The new contract includes annual wage increases plus a ratification bonus of $1,000 as well as two weeks of paid parental leave for mothers or fathers.
The ratification vote marks the 28th deal approved by AT&T and its unionized workers, a string of positive labor relations going back to the beginning of 2015.
But the agreement, which was struck before the prior contract even expired, stands in stark contrast to two more contentious ongoing negotiations. …