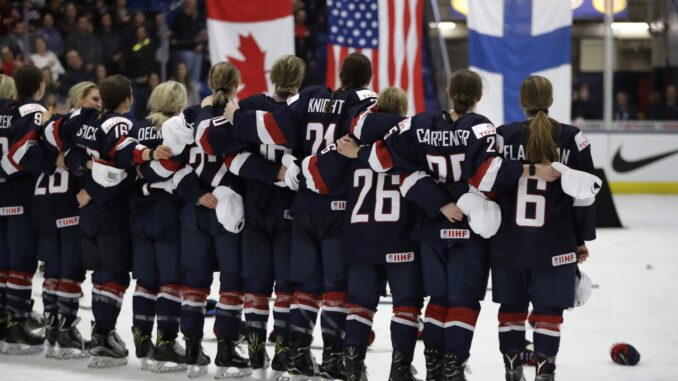 Reprinted from The Washington Post by Anne Peterson on April 9, 2017.
In a matter of days, female athletes around the globe scored a trio of wins in their fight for equality after decades of work.
The US women's national soccer team struck a new collective bargaining agreement with their federation, ending more than a year of at times contentious negotiations, with players seeking comparable compensation to the men's national team.
It followed the US national hockey team's deal with USA Hockey after players threatened to boycott the women's world championships over wages.
The quest for better pay and conditions even extended across the Atlantic to Ireland, where the women's national soccer team there threatened to sit out of an exhibition match this week. …
On Friday night, the US women's hockey team capped an emotional two weeks with a thrilling 3-2 overtime win over Canada in the world championship final. …