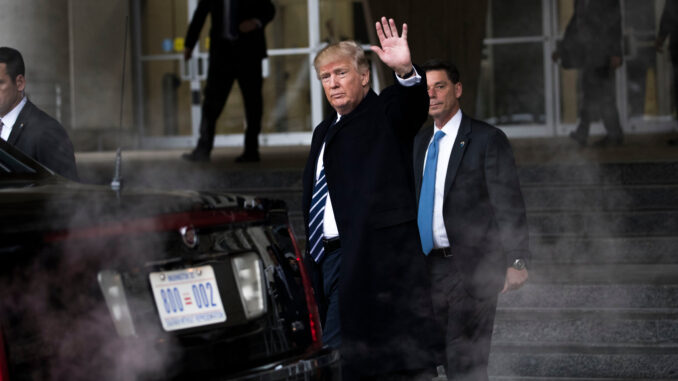 Reprinted from The Economic Policy Institute by Celine McNicholas, Heidi Shierholz, Josh Bivens, and Daniel Costa on April 27, 2017.
April 29, 2017, marks the 100th day of Donald Trump's presidency. During his first 100 days in office, President Trump has talked often about improving the lives of people who "work hard and play by the rules." But looking beyond the president's rhetoric and examining his actions during this time reveals a different set of priorities. During his first 100 days, President Trump has rolled back worker protections and outlined a fiscal year 2018 budget that would dramatically cut funding for the agencies that safeguard workers' rights, wages, and safety. He has also advanced nominees to key posts—even to the Supreme Court—who are hostile to policies that boost wages, enhance workers' bargaining power, and protect worker safety. This report evaluates President Trump's actions during his first 100 days and analyzes their impact on this nation's workers and our economy.
President Trump has blocked and delayed regulations that protect workers.
In his first few days as president, Trump issued a series of executive orders and memoranda directing agencies to limit and repeal regulations. As a result of these directives, agencies have delayed implementation of numerous regulations that would have provided benefits to workers, and many of these regulations are likely to be rescinded. In addition, Trump has signed a dozen Congressional Review Act (CRA) resolutions blocking specific rules—a third of which provided workers with much-needed protections. …