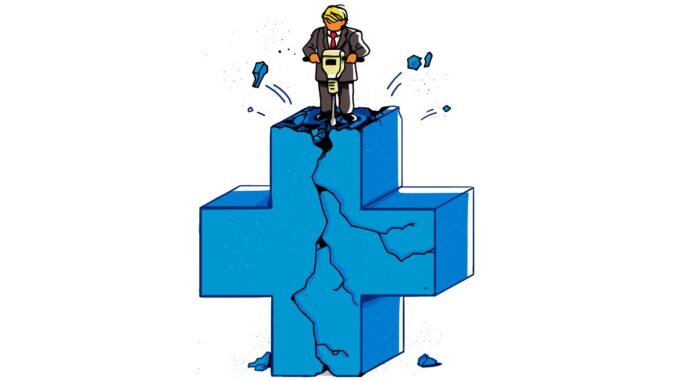 Reprinted from The New York Times by its Editorial Board on April 19, 2017.
After Republican leaders in Congress failed to destroy the Affordable Care Act last month, President Trump tweeted that the law would "explode." Now he seems determined to deliver on that prediction through presidential sabotage.
Trump is threatening to kill a program in the A.C.A. that pays health insurers to offer plans with lower deductibles and out-of-pocket expenses to about seven million lower-income and middle-class people. The president thinks that this will get Democrats to negotiate changes to the 2010 health law. This is cruel and incredibly shortsighted. Without these subsidies, health care would be unaffordable for many Americans, including people who voted for Trump because they were frustrated by high medical costs. …
This isn't Trump's promised "insurance for everybody." It sounds more like a two-bit Hollywood villain promising carnage if he doesn't get his way.