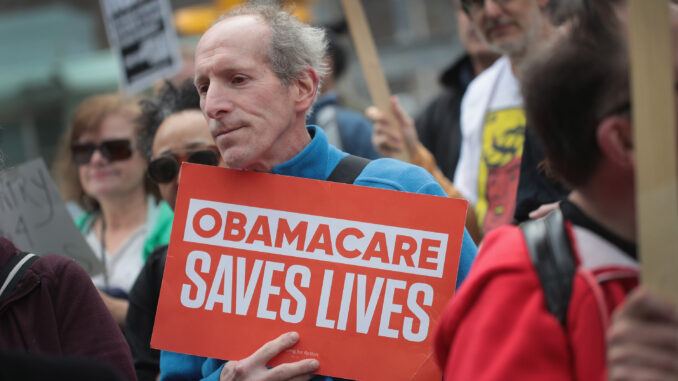 Reprinted from The Washington Post by Amy Goldstein and Scott Clement on April 25, 2017.
In strategy and substance, the American public disagrees with the course that President Trump and congressional Republicans are pursuing to replace the Affordable Care Act with conservative policies, according to a new Washington Post-ABC News poll.
Large majorities oppose the ideas at the heart of the most recent GOP negotiations to forge a plan that could pass in the House. These would allow states to choose whether to keep the ACA's insurance protection for people with preexisting medical problems and its guarantee of specific health benefits.
Public sentiment is particularly lopsided in favor of an aspect of the current health-care law that blocks insurers from charging more or denying coverage to customers with medical conditions. About 8 in 10 Democrats, 7 in 10 independents and even a slight majority of Republicans say that should continue to be a national mandate, rather than an option for states to retain or drop. …