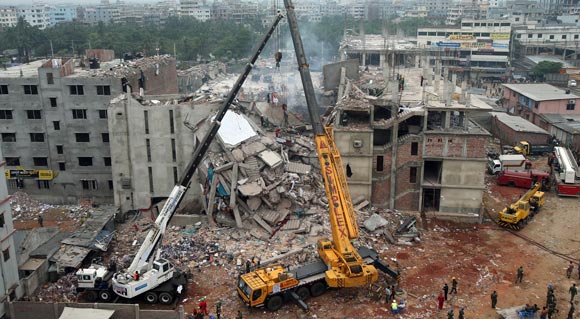 Reprinted from The New York Times by the Associated Press on April 24, 2017.
Dozens of global clothing companies are not complying with a plan to ensure better safety in Bangladesh garment factories following the deadly collapse of a building four years ago, a rights group said Monday.
Only 29 out of 72 recently contacted companies are releasing information about how they source their products in Bangladesh, and "many brands have held out completely," New York-based Human Rights Watch said in a report.
That makes it impossible to hold them accountable for ensuring safe conditions at factories they work with, the group said.
Bangladesh's garment industry has invested more than $1 billion in safety improvements since April 24, 2013, when the Rana Plaza garment factory complex collapsed outside Dhaka, killing more than 1,130 workers and injuring 2,500. …