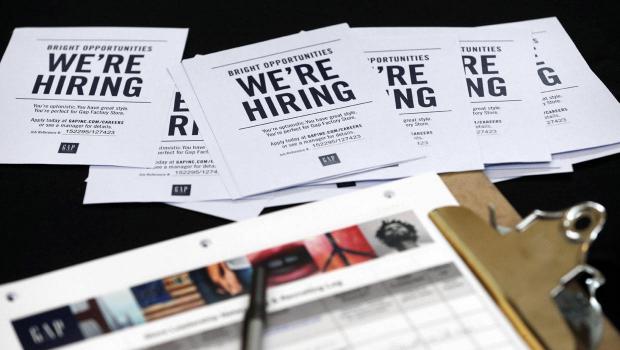 Reprinted from The New York Times by the Associated Press on April 7, 2017.
The US jobs report for March report delivered a mixed message Friday as hiring fell to its slowest pace in nearly a year. Yet at the same time, the unemployment rate fell to its lowest level in nearly a decade.
Employers added just 98,000 jobs last month, the Labor Department said. It was barely half the previous month's gain and a potential sign of weakening growth. Yet most economists downplayed the drop, attributing much of it to a snowstorm that hit the Midwest and Northeast just as the government was compiling its hiring data.
The unemployment rate dropped to 4.5 percent, the lowest since May 2007, from 4.7 percent in February. The unusually low jobless rate suggested a much healthier picture.  …
Reprinted from The New York Times by Reuters on April 6, 2017.
New applications for US unemployment benefits recorded their biggest drop in nearly two years last week, pointing to a further tightening in the labor market.
Initial claims for state unemployment benefits declined 25,000 to a seasonally adjusted 234,000 for the week ended April 1, the Labor Department said on Thursday. The drop was the largest since the week ending April 25, 2015.
The prior week's data was revised to show 1,000 more applications received than previously reported.
Claims have now been below 300,000, a threshold associated with a healthy labor market for 109 straight weeks. That is the longest stretch since 1970 when the labor market was smaller. …
Reprinted from The New York Times by The Associated Press on April 5, 2017.
US private businesses added the most jobs in more than two years last month, a private survey found, a third straight month of robust gains.
Payroll processor ADP said Wednesday that businesses added 263,000 jobs in March, the most since December 2014. That is up from 245,000 in February, which was revised lower.
The figure is much higher than economists' forecasts for the government's jobs report, to be released Friday. Analysts predict that report will show 178,000 jobs were added, according to data provider FactSet.
The healthy gain follows solid increases in January and February and suggests that rising business confidence is translating into stronger hiring. Small business optimism soared after the November presidential election and is near a record high. Widespread improvement in the global economy has also bolstered larger firms' outlook. …