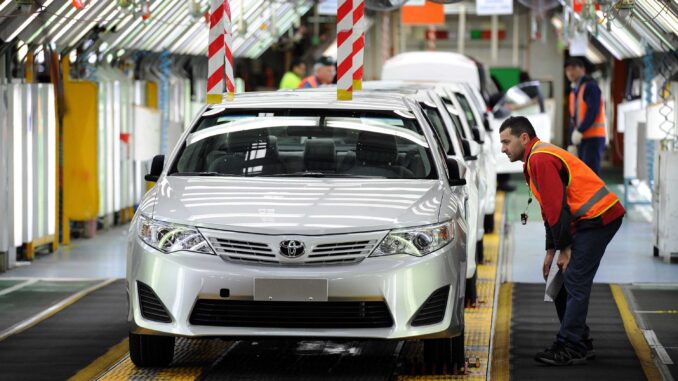 Reprinted from The Washington Post by Reuters on April 10, 2017.
Japanese automaker Toyota Motor said it is spending $1.33 billion in its Kentucky plant as part of a plan to invest $10 billion in the United States over the next five years.
The investment in the plant, Toyota's largest, comes amid uncertainty over President Trump's trade policies that could affect certain Japanese firms' capital expenditure plans.
Trump criticized the automaker earlier this year and said he would impose a hefty fee if it built its Corolla cars for the US market at a plant in Mexico.
Toyota joins a host of automakers including Fiat Chrysler Automobiles, Honda Motor and Daimler that have announced investments in the United States since Trump won the US election. …