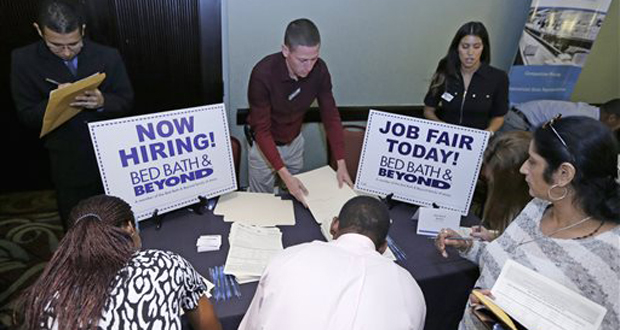 Reprinted from The New York Times by the Associated Press on April 11, 2017.
US employers posted more open positions in February, but the number of people getting hired and the number quitting jobs fell. The overall figures suggest that the job market remains healthy, although it has yet to take off during the early stages of the Trump presidency.
The Labor Department said Tuesday that job openings rose 2.1 percent in February to a seasonally adjusted 5.7 million. While more employers are seeking workers, hiring fell 2 percent compared to January to 5.3 million. Job openings have increased 3.2 percent over the past 12 months.
More than 2.5 million people quit their jobs in February, but that was a sharp 19.6 percent decline from January. This may be a sign that workers have mixed confidence about the economy, since workers typically quit either when they have another job, or are optimistic they can find one. …