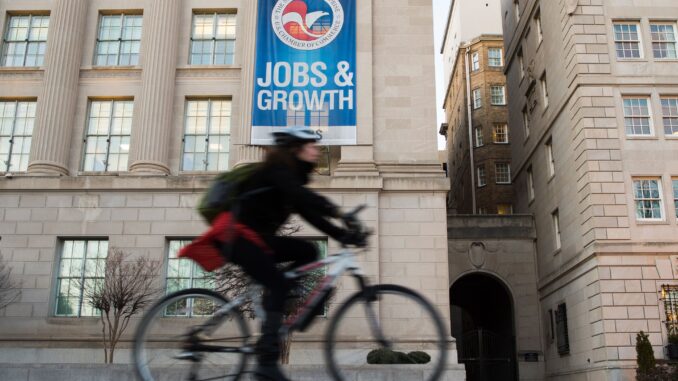 Reprinted from The New York Times by Reuters on April 20, 2017.
New applications for US jobless benefits rose slightly more than expected last week, but a drop in the number of Americans on unemployment rolls to a 17-year low suggested the labor market continues to tighten.
Other data on Thursday showed factory activity in the mid-Atlantic region slowed in April amid a pullback in new orders and shipments. But factories hired more workers and increased working hours, underscoring the labor market's strength.
Initial claims for state unemployment benefits increased 10,000 to a seasonally adjusted 244,000 for the week ended April 15, the Labor Department said on Thursday. The increase followed three straight weeks of declines.
Claims have now been below 300,000, a threshold associated with a healthy labor market, for 111 straight weeks. That is the longest such stretch since 1970, when the labor market was smaller. The labor market is close to full employment, with the unemployment rate at a near 10-year low of 4.5 percent. …