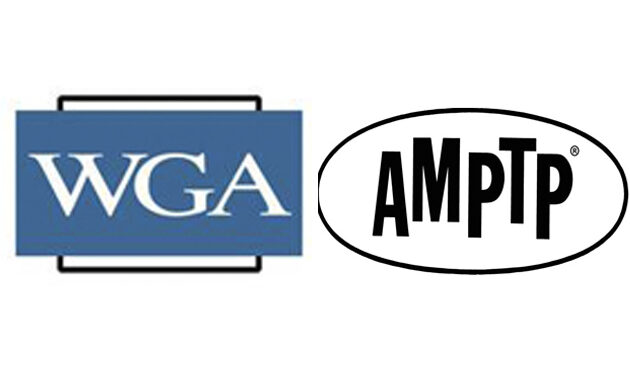 Reprinted from Deadline Hollywood by David Robb on April 10, 2017.
As negotiations resumed Monday on a new WGA film and TV contract, one of the guild's main goals is to address the declining fortunes of TV writers. But two sets of competing earnings data, each pointing in a different direction, may make it difficult for negotiators to crunch the numbers — or even to agree on which numbers to crunch — as the writers and the Alliance of Motion Picture & Television Producers attempt to avert a threatened strike.
"The $49 billion annual operating profit accumulated by the six major media companies with whom we will be negotiating is double what their profit numbers were only a decade ago," the WGA said going into the talks. "Contrast that with the economic picture facing the members of our guilds, whose average incomes in both features and series TV have actually decreased over that same decade."
But the companies may argue that just the opposite is true – at least for TV writers, whose average earnings actually increased over the last 10 years, according to the WGA West's own annual reports. Those reports show the average earnings rose by nearly $50,000 from 2006 to 2015 – an increase of more than 25%. …
Reprinted from The Hollywood Reporter by Jonathan Handel on April 10, 2017.
Can five more days of talks avert a strike when the union wants a $535 million contract and the studios are at around $180 million?
The Writers Guild and Hollywood's studio alliance resume talks Monday morning in Sherman Oaks, but a strike seems increasingly probable after the WGA's condemnation of studio proposals — and in light of an analysis by The Hollywood Reporter that indicates the guild's demands are roughly triple the size of the deal the studios likely are willing to make.
Indeed, an informed observer speaking on condition of anonymity because of the sensitivity of the matter, says the disparity is even more extreme.
"Based on an objective review of the WGA proposals to management this month," said the observer, "it's safe to say that the 'asks' for health and pension plans, plus 'middle class' writers, plus matching up with [Directors Guild] residuals on SVOD [streaming video on demand], AVOD [ad-supported VOD] and premium pay, plus all the others would result in management paying 3x-5x the norm."
The guild said last week that it will strike on May 2 if there's no new deal in place by the current contract's May 1 expiration. …