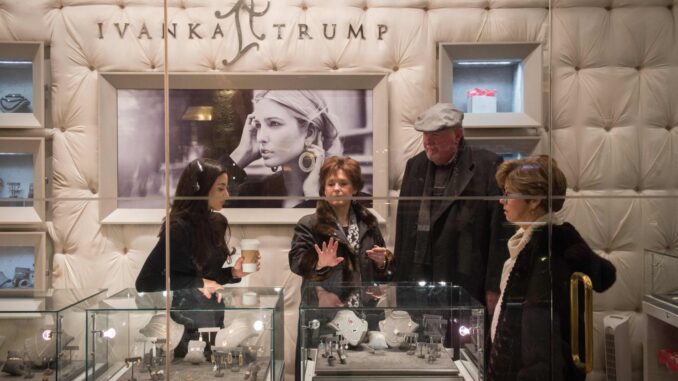 Reprinted from The Washington Post by Drew Harwell on April 25, 2017.
Workers at a factory in China used by the company that makes clothing for Ivanka Trump's fashion line and other brands worked nearly 60 hours a week to earn wages of little more than $62 a week, according to a factory audit released Monday.
The factory's 80 workers knit clothes for the contractor, G-III Apparel Group, which has held the exclusive license to make the Ivanka Trump brand's $158 dresses, $79 blouses and other clothes since 2012. The company also makes clothes for Calvin Klein, Tommy Hilfiger and other brands.
Trump has no leadership role in G-III, and the report did not give the factory's name or location, or say whether it was working on Ivanka-brand products at the time of the inspection.
Inspectors with the Fair Labor Association, an industry monitoring group whose members include Apple and Nike, found two dozen violations of international labor standards during a two-day tour of the factory in October, saying in a report that workers faced daunting hours, high turnover, and pay near or below China's minimum wage. …