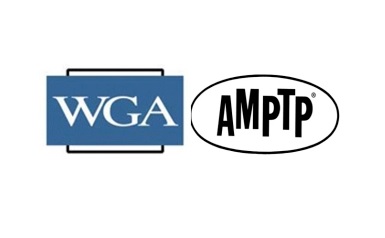 Reprinted from The New York Times by the Associated Press on April 8, 2017.
So-called "Peak TV" and its expansive array of series has been great for viewers, say Hollywood scribes, but not so much for writers. On Monday, the Writers Guild of America will resume negotiations over a new contract with the Alliance of Motion Picture and Television Producers, which represents broadcast and cable networks and movie studios.
With the WGA moving to authorize a strike, Hollywood is hoping to avoid a crippling work stoppage like the 100-day strike of 2007 that put prime-time TV into reruns and blockbuster movies on hold.
Several issues are on the table but the most prominent point of debate revolves around the changing nature of the television landscape.
That there are more series than ever — 455 this season, more than double the number six years ago — may seem like a plus for TV writers. But those shows also run for fewer episodes than the traditional 22-24 episode broadcast series. Short seasons of 8, 10 or 12 episodes means less pay for writers whose payment is structured on a per-episode basis. …
Five days of bargaining are scheduled to begin Monday after an initial two weeks of talks ended with an impasse and an offer rejected by the guild. The WGA negotiating committee recommended a strike authorization vote, which the guild board and council both seconded. If no settlement is reached, Guild members will begin voting on whether to give their bargainers the authorization to strike on April 19. The current three-year contract expires May 1. …