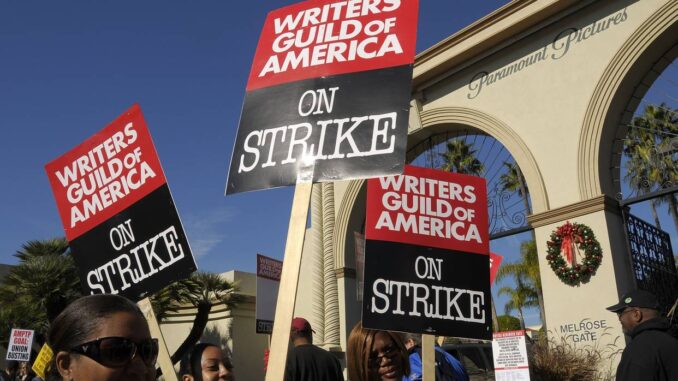 Reprinted from The Wall Street Journal by Joe Flint and Erich Schwartzel on April 19, 2017.
Hollywood is bracing for a sequel that no one in the industry wants to make: a writers' strike.
Almost 10 years after a four-month writers' strike over DVD residuals and digital-platform compensation nearly split the entertainment industry, a new battle is brewing between the Writers Guild of America and the Alliance of Motion Picture and Television Producers, or AMPTP.
The key issues dividing show business this time around include exclusive contracts between writers and television shows, and the guild's health-care plan, which the television and movie studios feel is too exorbitant.
The current contract is set to expire May 1 and talks have broken off until next week. The WGA membership is expected this week to vote for a strike authorization, which allows its negotiators to call a strike.
The labor tensions are exacerbated by the so-called peak TV era. There is more scripted television in production than ever before thanks to the growth of streaming services and more original programming by cable networks. There will be nearly 500 scripted shows produced this year, according to research by 21st Century Fox 's FX Networks unit. WGA members say they aren't benefiting from that growth. …