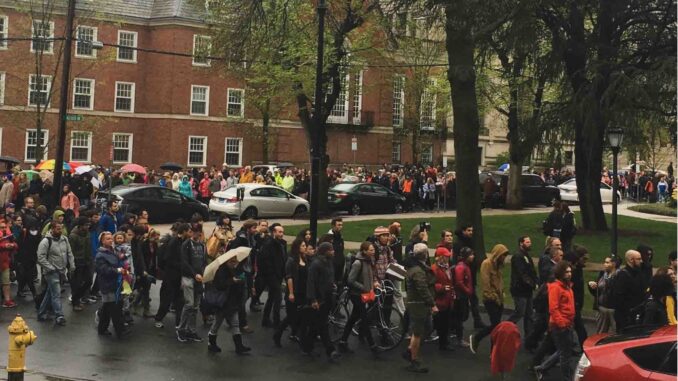 Reprinted from Think Progress by Ian Millhiser on April 29, 2017.
"Earlier this week, eight Yale graduate teachers began a hunger strike to protest the university's refusal to bargain with their union," writes Ian Millhiser in Think Progress. "Yale's College Republicans responded by taunting the hunger strikers with smoked meat.
"Representatives from the Yale Republicans refused to comment to a reporter from The New Haven Register, which was the first to report this story, before that reporter was removed from the site of the barbecue by campus police.
"The underlying dispute between the university and the union involves some fairly novel questions involving how graduate employee unions should be organized. Last August, the National Labor Relations Board (NLRB) recognized that graduate teaching and research assistants may organize and collectively bargain under a federal law protecting unions. …