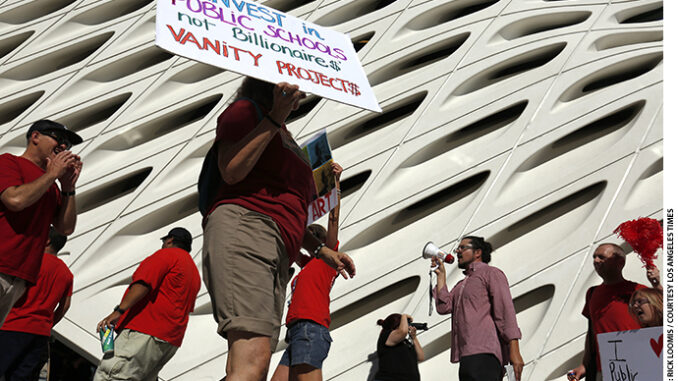 Reprinted from The Los Angeles Times by Howard Blume and Anna Phillips on May 19, 2017.
Los Angeles' teachers union, for decades a dominant political force in school district politics, suffered a crushing defeat this week that speaks to a larger power shift away from labor and toward the growth of the well-heeled charter school movement.
Two candidates opposed by United Teachers Los Angeles — Nick Melvoin and Kelly Gonez — won seats on the Los Angeles Board of Education, creating the board's first-ever, pro-charter school majority. …
The election losses amount to more than just the back and forth of politics, with one party on top now and another later, where ground lost today can be made up tomorrow, according to observers from various perspectives. It is unclear whether the union can recover the territory. ..