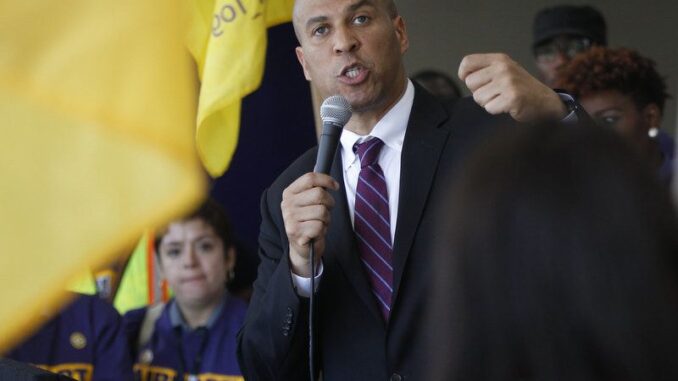 Reprinted from NJ.com by Karen Yi on May 19, 2017.
Flanked by US Senator Cory Booker and leading state Democrats, airport workers on Friday continued their fight for higher pay demanding the right to a living wage.
"I can't survive on poverty wages," said Daquan Allen, a cabin cleaner at Newark International Airport, who makes $10.20 an hour.
"It's difficult to afford the basics, like food, rent," added Zakiyy Medina, a security guard at the airport.
Booker (D-NJ) said it was an injustice that full-time workers could not afford to live in New Jersey and promised to work at the federal level to increase the minimum wage to $15 an hour. …