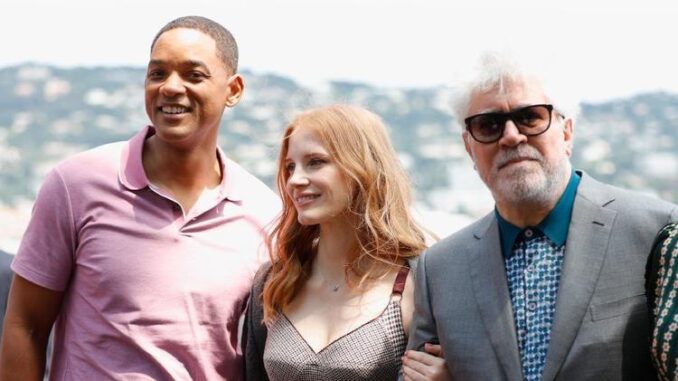 Reprinted from The Los Angeles Times by Steven Zeitchik on May 29, 2017.
… Despite its traditionalism, or perhaps because of it, this year's Cannes Film Festival became the epicenter of the digital disruption rumbling through Hollywood.
From the screenings in the grand Palais des Festivals to the swanky parties on the beach to the crowds along the Croisette, it was impossible to run into a boldfaced name without also confronting the issue of digital progress–how much of it can, will and should be allowed into this bastion of cinematic purity. Opinions flowed like rosé, arguments flashed like paparazzi cameras. Everywhere one went in the glamorous town, people discussed and debated the industry's relationship to Silicon Valley, the fate of the old-school movie theater and the kind of screen content that deserves to be called art. …
Meeting with a small group of US reporters at Netflix's festival headquarters several days later, "Okja" director Bong Joon-ho said he didn't mind if people couldn't see his film in theaters. "It if looks good on the big screen it will look good on the small screen," he said.
The pro-Netflix statement was met with a tweak by the actor Jake Gyllenhaal, one of the film's stars. "So everyone at the premiere can sit and…watch it on their phones?" he said to the director, who was sitting near him. …