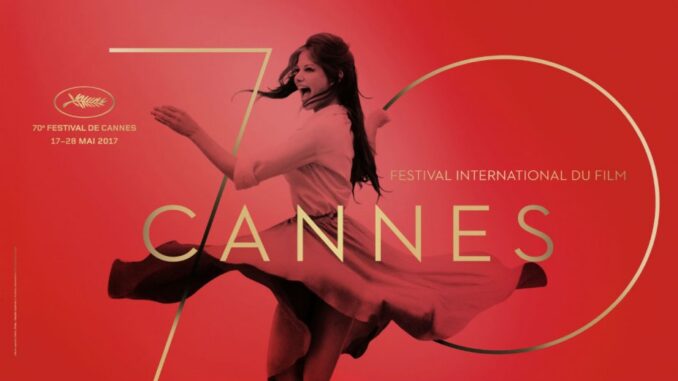 Reprinted form The Guardian UK by Andrew Pulver on May 18, 2017.
The Cannes film festival kicks off on Wednesday with a familiar mix of big-name auteurs, a sprinkling of Hollywood glamour, and little-known hopefuls aiming to make an impact on one of the biggest stages in world cinema. New films from the likes of Michael Haneke, Sofia Coppola and Lynne Ramsay will be jostling for the festival's top prize, the Palme d'Or – which last year went to Britain's Ken Loach for I, Daniel Blake – while the likes of Nicole Kidman, Tilda Swinton and Joaquin Phoenix will be walking the famous red carpet outside the giant Lumiere cinema in front of an army of paparazzi.
Seventeen films have been selected to compete for the Palme, including Happy End, from two-time Palme d'Or winner Haneke, The Killing of a Sacred Deer from The Lobster director Yorgos Lanthimos, and Redoubtable – a study of celebrated new wave film-maker Jean-Luc Godard – from The Artist's Oscar-winning director Michel Hazanavicius. Other big names hoping for an award include Todd Haynes, who is back with Wonderstruck after impressing with the lesbian romance Carol in 2015, Leviathan director Andrey Zvyagintsev, whose new film Loveless is a study of dysfunctional family relationships and Coppola, with civil-war set drama The Beguiled, featuring Colin Farrell as an injured soldier holed up in a girls' school.
Cannes has also seen its reputation as a temple of the cinematic arts burnished after a row with streaming giant Netflix after two Netflix-backed films – the Korean fantasy drama Okja, which stars Swinton, and The Meyerowitz Stories, by cult US director Noah Baumbach – were selected for the festival's competition. After it emerged neither film was due for a cinematic release when the festival was over, French cinema organisations were prompted to protest. After releasing a statement saying it asked Netflix in vain "to accept that these two films could reach the audience of French movie theatres," the festival decided to change its rules from next year to ban any films not receiving a proper cinema release in France. …