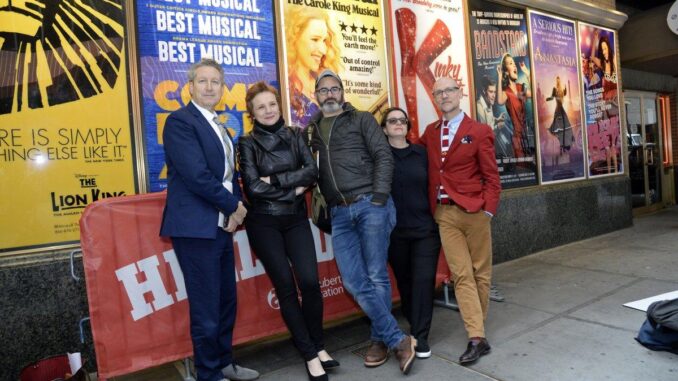 Reprinted from Deadline Hollywood by Jeremy Gerard on May 25, 2017.
Responding to the Broadway League statement regarding arbitration, Local 817 president Tom O'Donnell told Deadline that the Hollywood studios had a similar response when the casting directors sought union recognition more than a decade ago. The studios said the National Labor Relations Board should  decide whether they would have to recognize the Teamsters as legitimate bargaining agents for the casting directors. But soon after, O'Donnell said, the studios recognized them without going to arbitration.
"They had set up the workplace to make it look like we were independent contractors," O'Donnell said. "It took, I would say, nine to 12 months for them to come around." O'Donnell affirmed that the timing of the current statements was to take advantage of heightened public interest because of the Tony Awards, "to bring the plight of the casting directors to the fore.
"We're hoping the League will come to the same realization as the studios, that their work should be recognized for medical benefits and some form of retirement," O'Donnell said. "A job action is what we're trying to avoid. We're not looking to disrupt business; we hope to prevail upon the producers that this is the right thing to do. But at the end of the day, we're going to look at every option." …