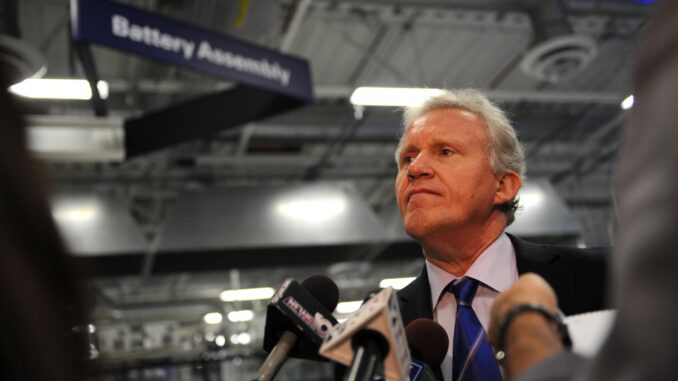 Reprinted from The San Francisco Chronicle by L.M. Sixel on May 26, 2017.
Jeffrey Immelt, chairman and chief executive officer of GE, the Boston-based company with operations in energy, health care and aviation, had some harsh words for companies that leave the United States looking for cheap foreign labor or a convenient supply chain network.
It was "okay in 1992," but not in 2017, said Immelt, who made his remarks after he received the 2017 International Citizen of the Year award from the World Affairs Council of Greater Houston. The council, which promotes global insight through education and travel, has 7,000 members in the Houston area.
Companies should be focused on opening operations in places they want to sell, said Immelt, who has been at the helm of GE since 2001.
Besides, the optics make businesses look bad when they are "constantly running a 25 year old play in 2017," he said. "We wonder why people don't like us." …