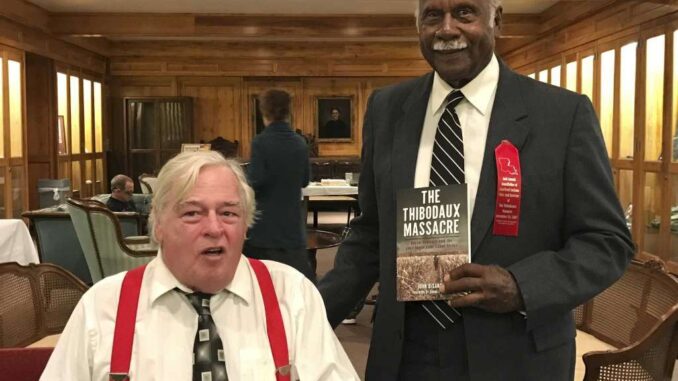 Reprinted from The San Francisco Chronicle by Janet Mcconnaughey on May 11, 2017.
Descendants of victims of a racial massacre 130 years ago in south Louisiana and descendants of Confederate and plantation families are working together to honor those victims and possibly find their remains.
Members of white mobs went door to door for more than two hours, shooting unarmed blacks, on November 23, 1887. The violence ended a month-long strike by sugar plantation field hands, including many former slaves as well as some whites. Though records are sketchy, they indicate that 30 to 60 people died in the Thibodaux (TIB-uh-doh) Massacre, said John DeSantis, whose book about the incident was published late last year.
Local tradition holds that there's a mass grave on the grounds of what's now a black American Legion chapter .
DeSantis and others created the Louisiana 1887 Memorial Committee to raise money for an archaeological survey to learn if that's true — and, if it is, have any remains exhumed, investigated, and buried in consecrated ground. …