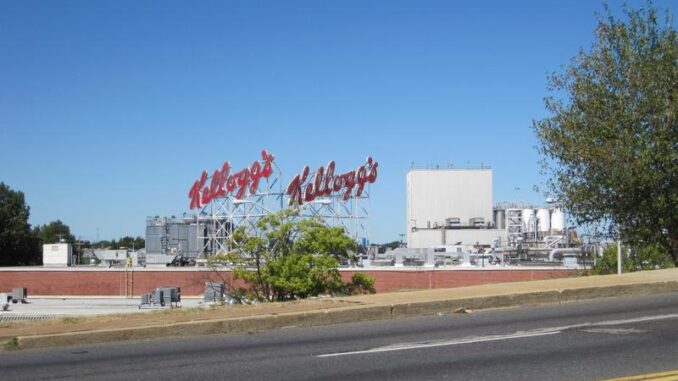 Reprinted from The San Francisco Chronicle by the Associated Press on May 31, 2017.
Kellogg Company says it plans to shut down a distribution plant in Memphis and lay off 172 workers.
The company said Tuesday in a letter to the Tennessee Department of Labor and Workforce Development that the Memphis plant will close by the end of July.
The Battle Creek, Michigan-based company has said it would close 39 distribution facilities across the country, affecting more than 1,000 workers. The company says it is changing how it ships products.
Originally a cereal maker, Kellogg's also makes Eggo frozen waffles, Pop-Tarts and Pringles.