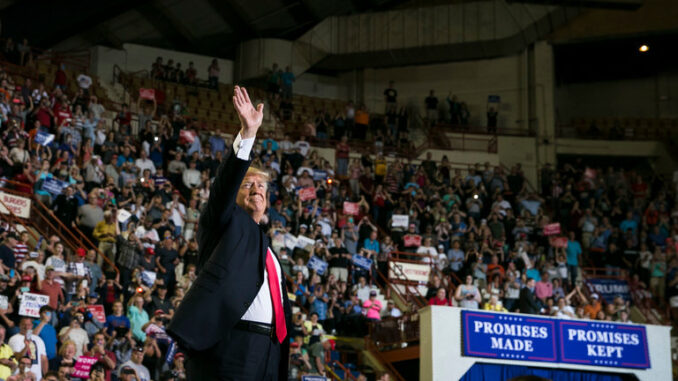 Reprinted from The New York Times by Robert Pear on May 1, 2017.
After two false starts on President Trump's promise to repeal the Affordable Care Act, Trump administration officials are pressing the House to vote on a revised version of the Republican repeal bill this week, perhaps as soon as Wednesday, administration officials said.
And Trump insisted that the Republican health legislation would not allow discrimination against people with pre-existing medical conditions, an assertion contradicted by numerous health policy experts as well as the American Medical Association.
"Pre-existing conditions are in the bill," the president said on CBS's "Face the Nation" on Sunday. "And I mandate it. I said has to be." …
"Health status underwriting could effectively make coverage completely unaffordable to people with pre-existing conditions," the American Medical Association said in a letter urging members of Congress to oppose the latest version of the repeal bill. …
NY Times 5/1
Reprinted from The Washington Post by Amber Phillips on May 1, 2017.
Health-care policy is incredibly, unbelievably complicated. (Who knew, right?) But if you only learn about one issue, let it be this: whether insurers should charge people with preexisting conditions more because taking care of those people's medical expenses costs more.
It's the perennial sticking point in almost any health-care-reform bill, and House conservatives and President Trump might be at an impasse about it now.
"I want it to be good for sick people. It's not in its final form right now," Trump told Bloomberg News on Monday of House Republicans' health-care bill. "It will be every bit as good on preexisting conditions as Obamacare."
In an interview with CBS's "Face the Nation" that aired Sunday, Trump promised to "beautifully" protect people who have preexisting medical conditions: "Preexisting conditions are in the bill — and I mandate it."
Except, what Trump is promising is the opposite of what House Republicans are considering doing. …