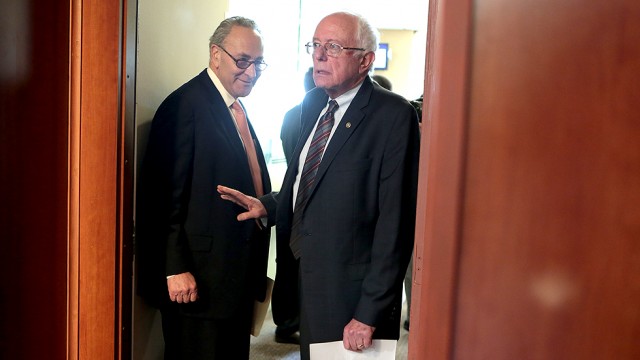 Reprinted from The Hill by Jordain Carney on May 25, 2017.
Senator Bernie Sanders (I-Vermont) is teaming up with top congressional Democrats to try to raise the federal minimum wage to $15, a move that has divided Democrats for years.
Sanders, Senate Minority Leader Chuck Schumer (D-New York), Senator Patty Murray (D-Washington)—the top Democrat on the Health, Education, Labor and Pensions Committee—and 28 other Democratic senators introduced the Senate legislation on Thursday.
The bill would increase the federal minimum wage, currently at $7.25, to $15 by 2024, and tie future increases to the median wage growth. It would also gradually eliminate the current exception to the minimum wage for tipped workers. …